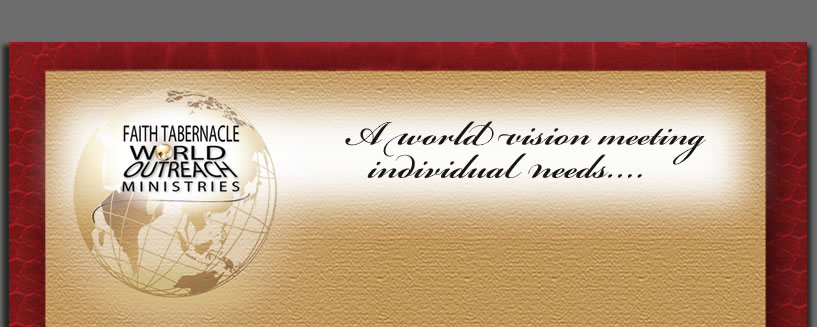 Welcome to Faith Tabernacle World Outreach Ministries!
We are a ministry that has been called to build people of purpose, power and praise in the Charlotte NC Metropolitan Area. We depend on the Holy Spirit to lead us exactly where God wants us to go. We are honored that you have chosen to visit our Website! We welcome you, and pray the Word of God becomes a testimony you can share with friends and family. Enjoy the site and be blessed abundantly!
Pastors Vernon & Deondra Williams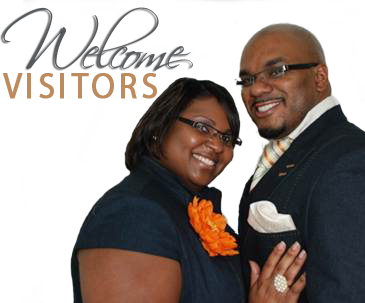 Matthew 28:19-20 Winning Souls and Making Disciples
A Word in Due Season...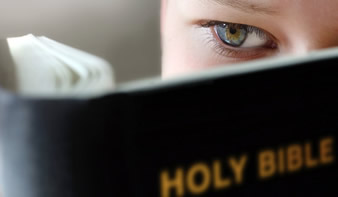 Sometimes we can become so fixed on receiving new revelation from God that we allow some of the basic principles we've learned to slip. Faith, the importance of speaking God's Word, and the power of the blood of Jesus are some of the fundamental principles of Christianity that we should constantly put ourselves in remembrance of. Another important principle that Believers must keep at the forefront of their thinking is the importance of attending to God's Word. In the daily hustle and bustle of life, it can become easy to allow our time spent studying and meditating on the Word to decrease. We must make a consistent effort to keep first things first in our lives, which means daily attending to God's Word.
As Believers, we know Jesus came so we could live the abundant life (John 10:10). We also know that the just shall live by faith. So, what is the connecting factor to living this abundant life the Bible promises? The answer is found in Proverbs 4:20-22, which says, "My son, attend to my words; incline thine ear unto my sayings. Let them not depart from thine eyes; keep them in the midst of thine heart. For they are life unto those that find them, and health to all their flesh." We see where life is located—in the Word of God. And when we pay close attention to the Word, and internalize it, abundant life will flow out of us.